William Howard Howell's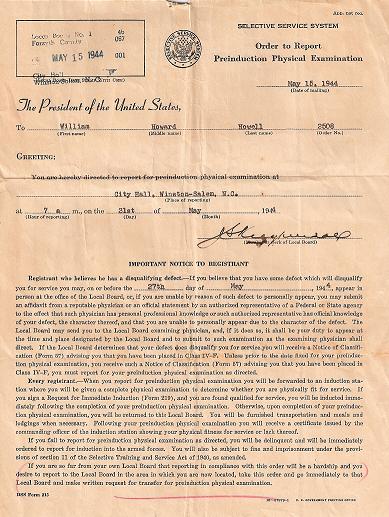 Draft Notice
I found this draft notice among Papa's things. I also found a deferment notice that said he was more valuable to the country in his position at Good Year Aircraft.

I found this invitation to a CC Camp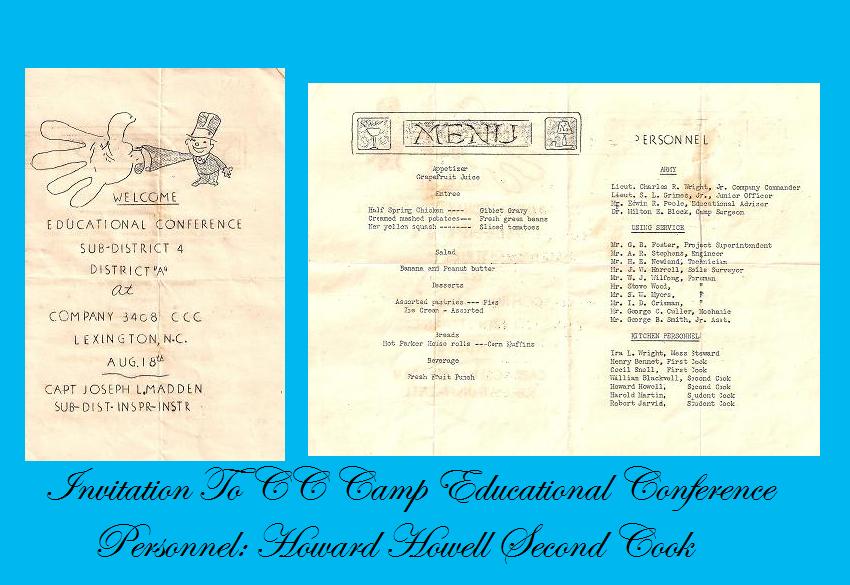 Educational Conference among Pap's things.
Papa's name appeared on the Invitation under Kitchen Personnel.
{Howard Howell Second Cook}